Benefits
-Safe-30 Years of Satisfied Customers-Worldwide
-Ability to make adjustments- If Luke's Link ever does get loose, adjustments can be made with spacers that are sent with kit. Adjustment take minutes.
-Ability to replace parts- If parts ever do wear,  just give us a call. 
-Versatile products for Doge, Jeep and Ford Trucks
-Installation can be Completed in less than 50 minutes- Using only a few Hand Tools
-Heavy-Duty Ductile Iron- Rated to 40,000 psi- No Welding Required
-Once Installed- Luke's Link is Designed to Solve Tracking Problems for the Life of your Truck.
-Techs are always available, nights, weekends 7 days a week.

-Luke's Link are sold worldwide and shipping is available anywhere.
-Every Luke's Link comes with a Lifetime Guarantee.
-Patented Product-The design of Luke's Link is unique and has been patented. The patent number is #461325.

Here are the Instructions for installation of all Luke's Link kits.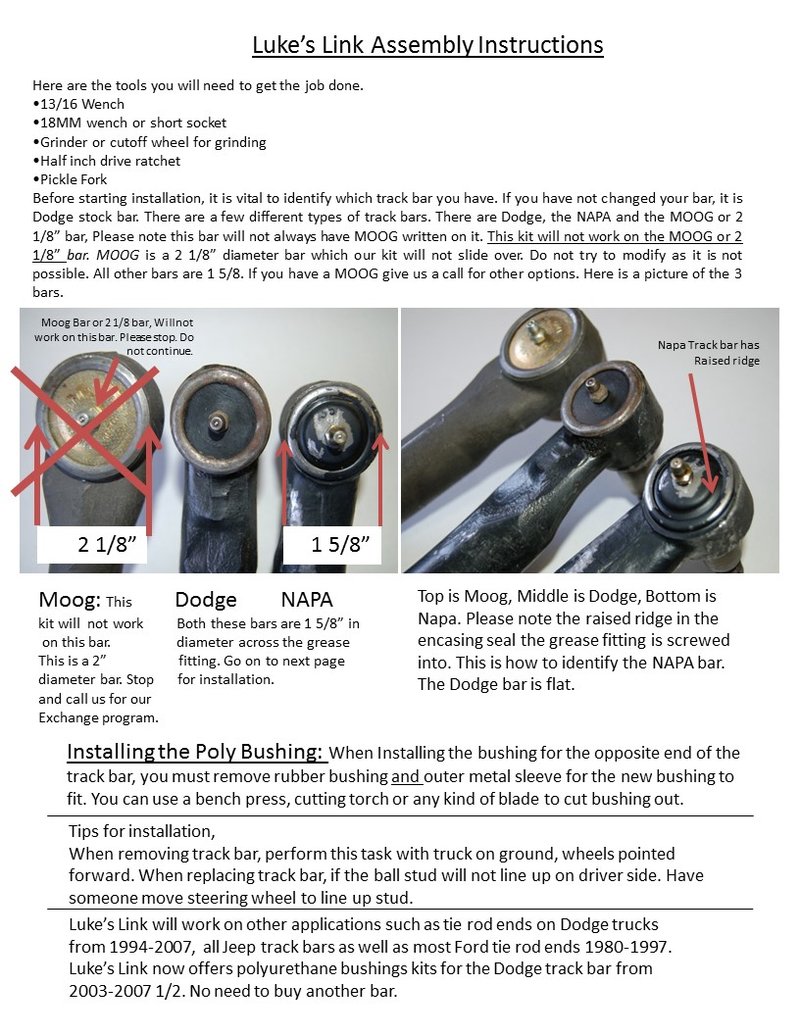 ______________________________________________________________________________________________________________________________________________________________________________________________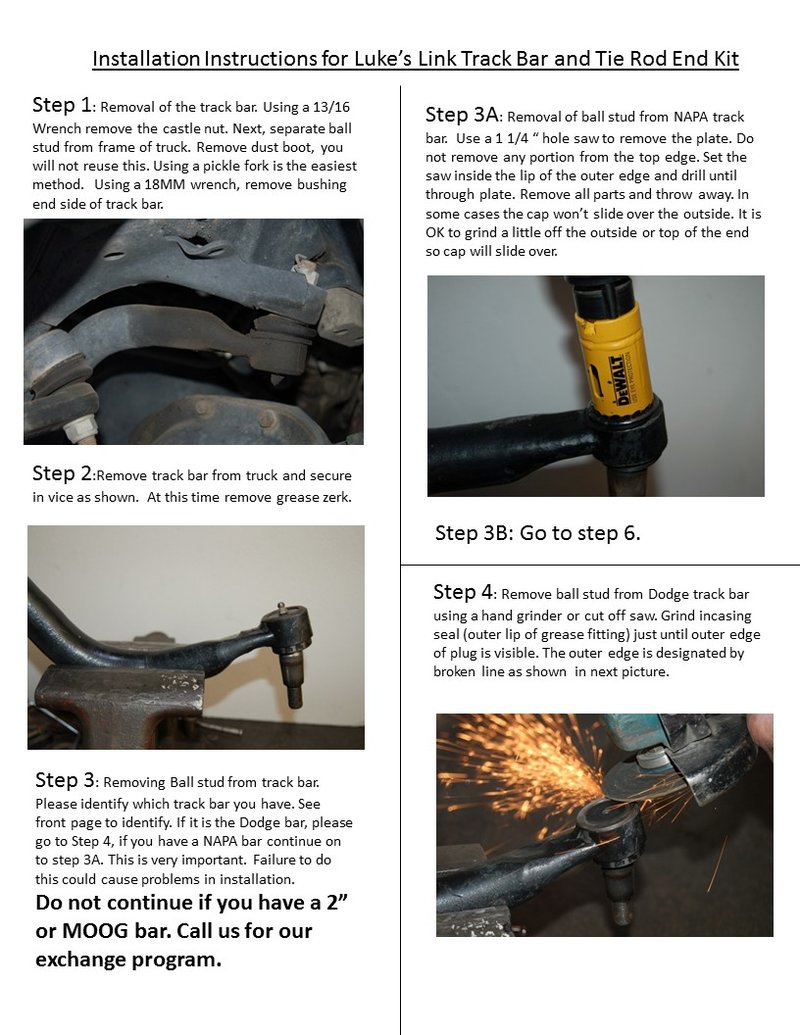 ______________________________________________________________________________________________________________________________________________________________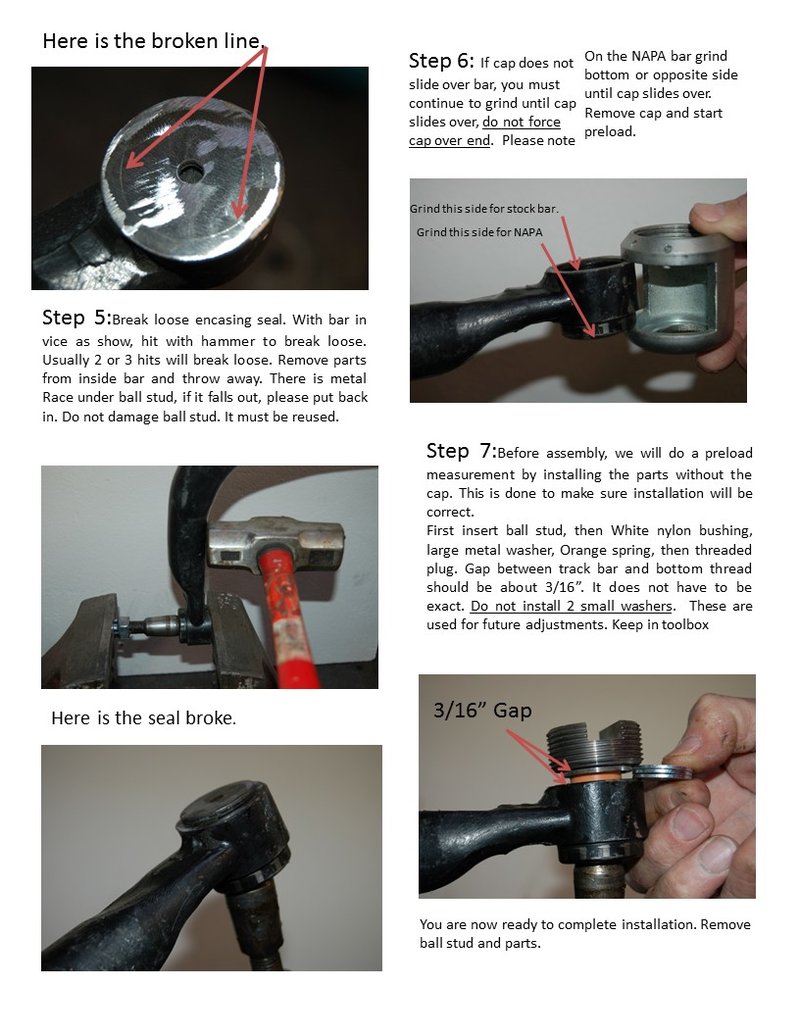 _______________________________________________________________________________________________________________________________________________________________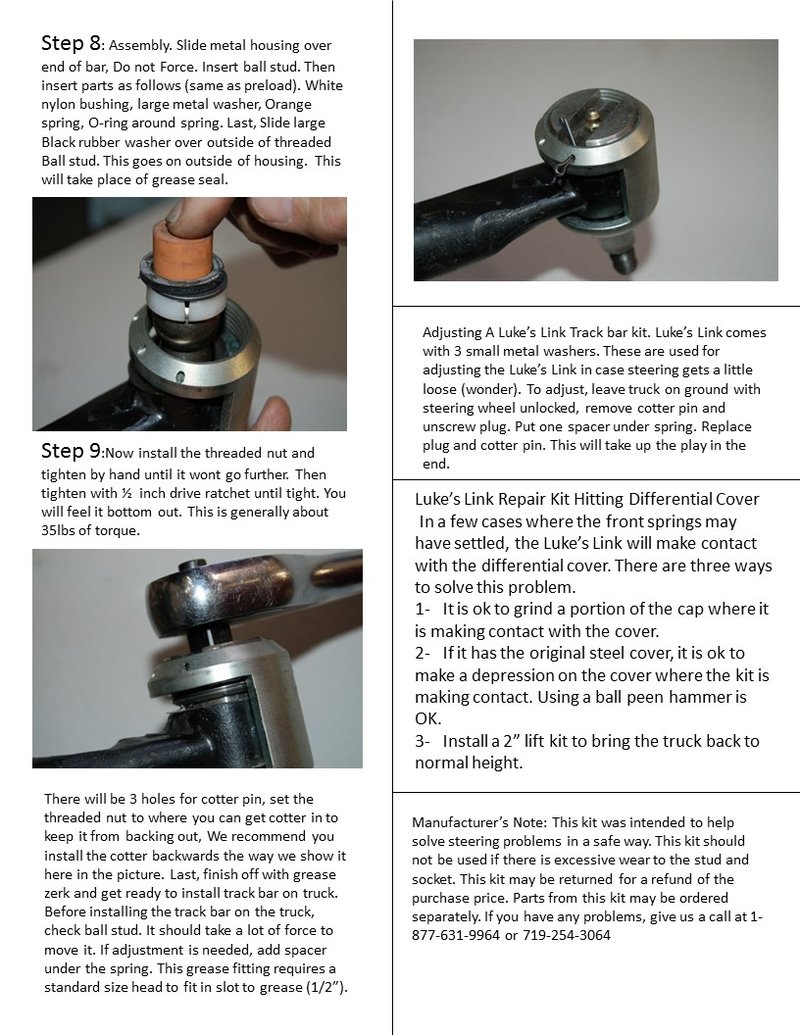 To Contact
Luke's Link
L & M Industries
PO BOX 797
Rocky Ford CO 81067
1-800-962-4090 or 1-719-468-1906

Email: sales@lukeslink.com